News & Events
LIBRA, CASTLE POWER & PAI "SUMMER-SAYA" OUTING AND CSR ACTIVITY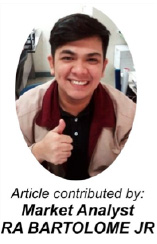 Fresh air and a lot of sunshine make up a great summer adventure. Add to these are Libra, Castle Power & PAI's commitment in embarking on its second Corporate Social Responsibility (CSR) undertaking and a team solidarity that is eager to be experienced outside of the office walls. Last May 5-6, Vista Venice Resort in Morong, Bataan was the venue of this year's much anticipated annual company outing and CSR, wherein our "kababayan" Aetas were the first order of focus for teammates to interface with and bond.
Compared to last year's tree-planting and day-care painting CSR, around 50 Aetas were selected to mingle with teammates in parlor games and impromptu song and dance numbers. Loot bags containing groceries, school supplies and snacks were distributed along with used clothing the teammates donated together as a group. To cap off the morning festivities, the aeta children graciously showed their appreciation through a native dance number and a moving song entitled "Kanawan," rendered by an aeta boy nearing his teens. It was a captivating narrative of the aetas' history as the very first inhabitants of the Philippine that recounted their struggles and difficulties as a race throughout the ages.
After having a great time with the Aetas, a sumptuous buffet lunch ensued and the teammates were given a free time to wander around the resort. Some opted to unwind in their rooms, others played basketball and billiards, while a few experienced the fish foot spa for the first time. And time flew by fast that afternoon as teammates excitedly gathered themselves up at 4pm for the short trip to the Lasalle Beach which is the venue for the outing's culminating activity.
The beach party commenced with a loud cheering competition from six groups comprising of mixed TMs from each sister company. The groups scattered around the beachfront area to cram their heads together and come up with a laudable battle cry in pushing their teams for the rest of the beach games culled by the Outing Committee. Longest line, tug-o-war and handball were the three (3) games that tested each group's teamwork and resiliency. And after a fun, tiring afternoon at the beach, everyone was rewarded with a refreshing dip at the water and feasted on a basketful of "balut" from a local vendor, courtesy of Pres. Menette.
Awarding of beach games winners was held after dinner at the resort. Teams SUCCESS and VICTORY won the cheering competition. The longest line was decidedly prevailed upon by Team SUCCESS after overcoming a "lengthy" effort from Team TSUPE. Teams CNJ (Concert Ni Joy), AHOO and SUCCESS won the tug-o-war and advanced to the handball which Team CNJ won handily in the end and hailed as the best team overall. Special awards were also given to teammates, namely; Early Bird (Mark Florencio), Mr. & Ms. Energy Gap (Joy Villa & Rock Roa), Mr. & Ms. Summer Feels (Tess Mones & Richard Lozada), Best Team Player (Clay Miraña & Bart Bartolome), and Mr. Barako Bull (Ronald Marquez). After the awarding ceremonies, the evening festivities lingered on with videoke singing and "groupies" while dipping at the pool to reinforce the camaraderie of the PowerAsia, Castle Power and Libra Agro work family. Kudos to TMs Ashly, Eromee, Mitch and Bart with the able guidance of Ria & Ma'am Maybell for exerting extra effort in planning and directing this year's CSR and summer outing. It was a resounding accomplishment that further strengthened the cohesive bond of the teammates.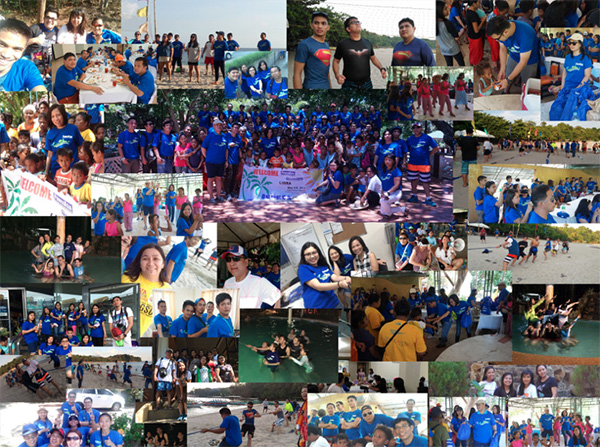 HEAD OFFICE and SHOWROOM
PowerAsia Equipment Resources, Inc.
2/F The Gallery Building,
80 E. Rodriguez Jr. Ave,
Libis Quezon City, Philippines
Tel: (632) 6371899
Fax: (632) 6356930
Website:
www.powerasia.com.ph
WAREHOUSE
No. 4 Famelara St. (formerly Tuayan St.) Tatalon, Quezon City