News & Events
English Only Please on Fridays
- Contributed by May Cabriga, BDO Coordinator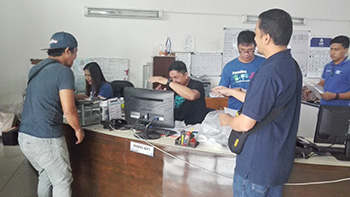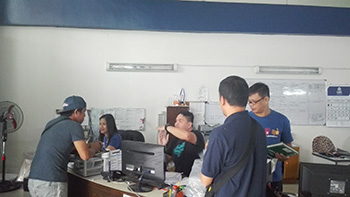 Friggatriskaidekaphobia is the term psychologists use for fear of bad luck associated with Friday the 13th—might as well be since the first Friday the 13th of the year (13 January 2017), marked the start of PAI's English Only Please (EOP) on Fridays. It was January 12, the day before, when PAI teammates received a "disquieting" email from QMS Manager Abner Cunanan, casually urging everyone to fully adopt the English language in office conversations during Fridays. A seemingly small step intended to hone TMs' mastery of the English language that would eventually translate in boosted self-confidence and spontaneous communication skills.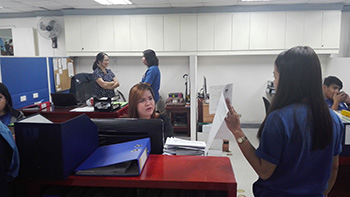 The email elicited a lot of good-humored reactions from various PAI departments as TMs amusingly concocted their alibis or even mapped out their "escape" plan to be exempted from EOP on Fridays. Their well-thought out tactics ranged from filing OBs on Fridays (adding up to Ashly's timekeeping woes), coincidental sore throats manifesting on Thursday afternoons, to even postponing lengthy discussions to Mondays of the next week. Other cunning TMs simply sought "asylum" at the canteen, Castle Power and Libra offices after declaring them as "English-free" sanctuaries so as not to aggravate their anemic medical condition. Regardless of what TMs may come up with, the ADM department has predicted a sure-fire increase in demand for the purchase requisition of tissue papers or even cotton balls for the inevitable nose-bleeding.
Then came the tensed Friday morning—thirteenth of January—when TMs' suppressed laughter abound due to fear of blurting out flawed grammar or even out-of-this-world expressions in their subdued effort of conversing in English. At the PSD area, to somehow express themselves, ingenious Service Technicians came up with instinctive gestures, formulating their own version of a sign language that placed them back in the prehistoric times of the cavemen. On the other side of the fence, the ENG Department stood to form when they proudly participated by exchanging text messages in straight English with their coordinator at the helm since most of them are out in the field that Friday, and much to Joy Villa's beaming pride, they all responded in respectable English.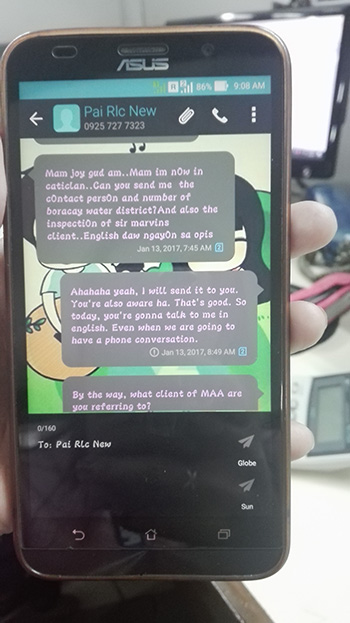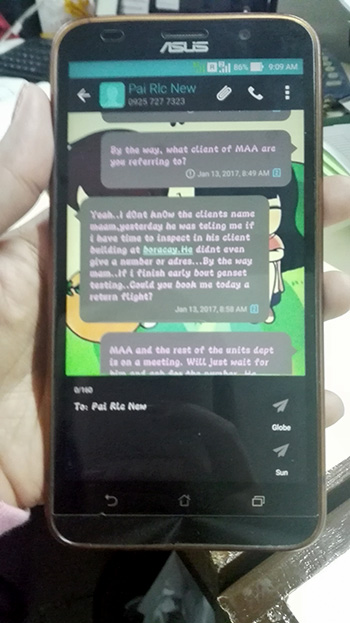 Upstairs at the second floor of PAI offices, ADM Manager Lyn Espiritu was quite surprised by the overtly submissive character of her staff who docilely replied with a simple nod or a curt "Yes, Ma'am/No problem, Ma'am" whenever she dishes out instructions to them or she asks for their opinions. While GM Naz Agawin distinctly observed that whole Friday a more serene atmosphere at the adjacent FIN department in contrast to their usual lively exchange of banters. Adding delight to that cherished day was the anecdote concerning the DHL delivery man who easily got infected by the widespread PAI-English-mania that truly made everyone's day.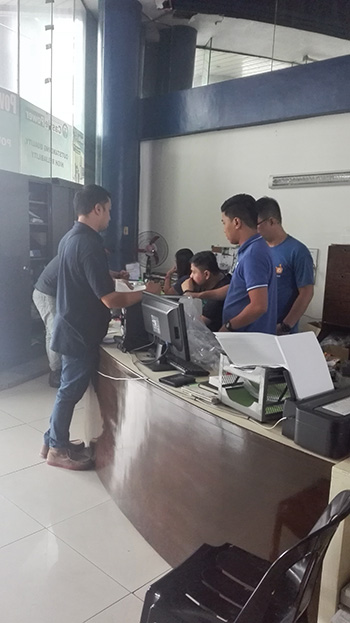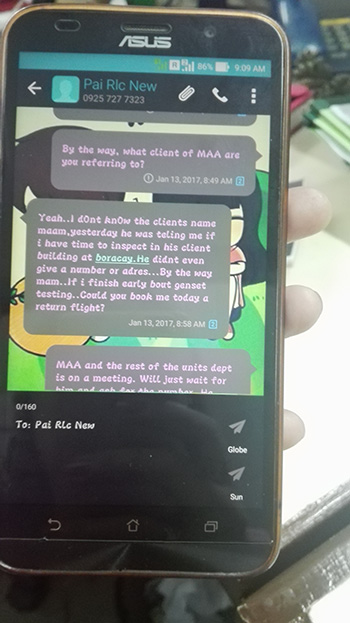 Coming from upstairs, the DHL delivery man went at the PSD area and straightforwardly conducted himself in English while transacting business with Clay Miraña. At earshot and unable to contain her growing curiosity, Anna Mae Fabregas eagerly blurted out: "Oh, you're also speaking in English?" to which the DHL delivery man went on to reply: "Yes, because, up there!" while self-assuredly pointing towards the area of PAI's second floor offices—and that became the source of chorus amusement among the rest of the PSD teammates that certainly erased the stigma of Friday the 13th. That Friday turned out to be lucky, as TMs experienced learning in a humorous approach, while PAI set out to achieve its goal that will benefit not just the company but every teammate as well.
HEAD OFFICE and SHOWROOM
PowerAsia Equipment Resources, Inc.
2/F The Gallery Building,
80 E. Rodriguez Jr. Ave,
Libis Quezon City, Philippines
Tel: (632) 6371899
Fax: (632) 6356930
Website:
www.powerasia.com.ph
WAREHOUSE
No. 4 Famelara St. (formerly Tuayan St.) Tatalon, Quezon City