Parts & Services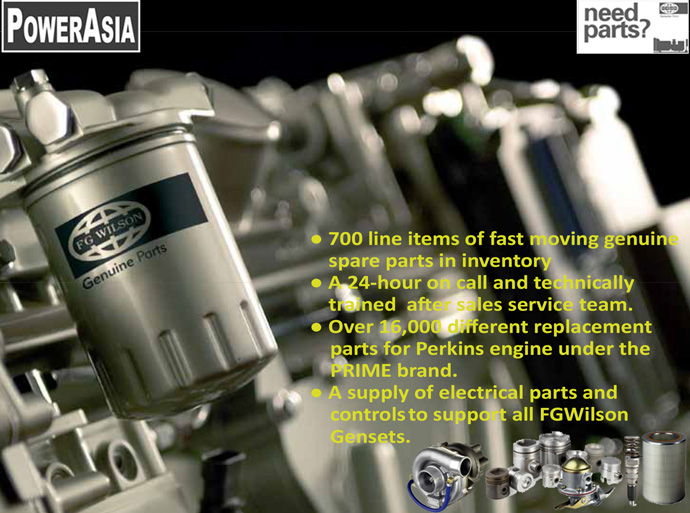 FG Wilson Prime Parts
Genuine Parts Maximize generator performance and efficiency FG Wilson Genuine Parts have been developed to fit and complement the other component parts of your generator set.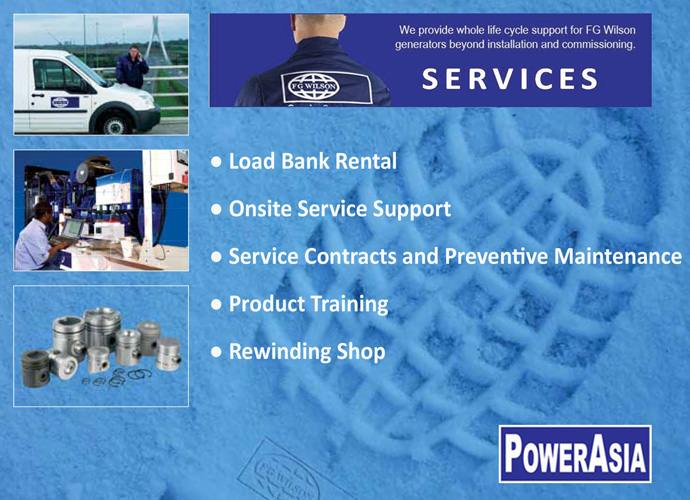 Services
We provide whole life cycle support for FG Wilson generators beyond installation and commissioning.
Products
Parts & Services
HEAD OFFICE and SHOWROOM
PowerAsia Equipment Resources, Inc.
2/F The Gallery Building,
80 E. Rodriguez Jr. Ave,
Libis Quezon City, Philippines
Tel: (632) 6371899
Fax: (632) 6356930
Website:
www.powerasia.com.ph
WAREHOUSE
No. 4 Famelara St. (formerly Tuayan St.) Tatalon, Quezon City