News & Events
PARTICIPATION IN THE SECOND METROWIDE SHAKE DRILL
For the second consecutive year, PAI, together with Castle Power, Libra, SiTech and MUESI largely participated in the MMDA/NDRRMC sponsored metro-wide Earthquake Drill. This exercise is intended to increase the emergency preparedness of all teammates to prepare for the BIG quake (projected to be at least magnitude 7.4 in the Richter Scale), as a result of the predicted tectonic movement of the West Valley fault line which is located about only a kilometer away, eastward from The Gallery Building that houses the above mentioned five (5) sister companies.
To mark the commencement of the drill, a whistle was blown to signal the major quake movement and for the teammates to abide in the Duck/Drop, Cover and Hold (DCH) exercise that the MMDA has been promoting since last year. After about a minute in DCH mode, a second whistle indicated the expected lull after the major ground movement. This signified the evacuation process wherein all teammates have to get out of hiding, hands covering their heads, and file out of the building in an orderly fashion to assemble in the designated open area in front of PAI's main entrance doors.
The goal that was set out is to beat last year's 3 minutes 41 seconds logged time that was participated in by a total of 47 teammates. Timing starts from the instance the second whistle is blown up to the moment that all present teammates are accounted for safely in the chosen assembly area. Compared to this year's 3 minutes and 46 seconds that accounted for 60 teammates (17 TMs – 2nd floor PAI, 12 TMs – CP, 8 TMs – Libra, SiTech & Muesi and 23 TMs – 1st flr PAI), a noteworthy improvement of almost one (1) second per teammate was shaved off, computing for the average seconds it took each teammate to evacuate safely--4.70 seconds/TM last year (2015) and 3.76 seconds/TM this year.
Indeed this is a welcome development as PAI, CP, Libra, SiTech and Muesi strengthen their involvement in disaster preparedness and a clear indicator that continual improvement is at hand in anticipation for the coming changes.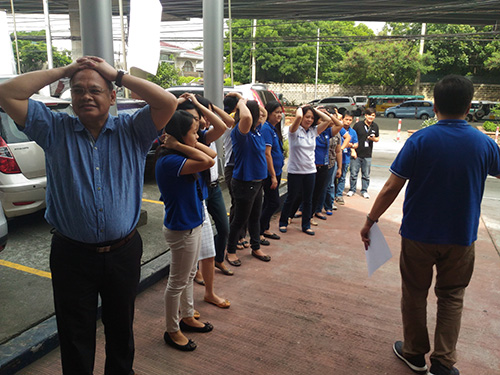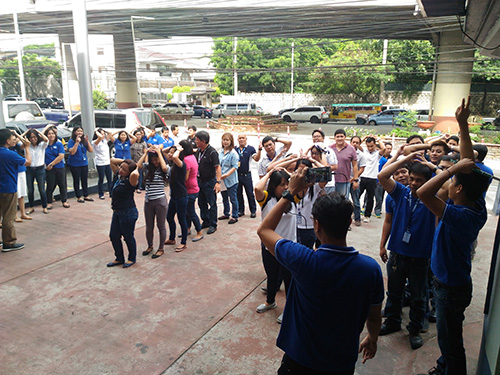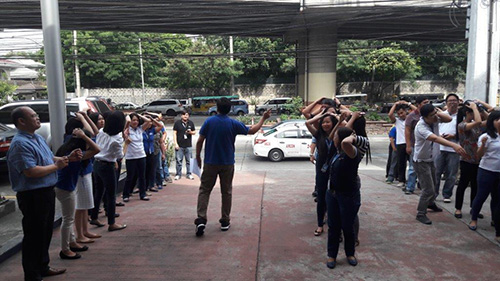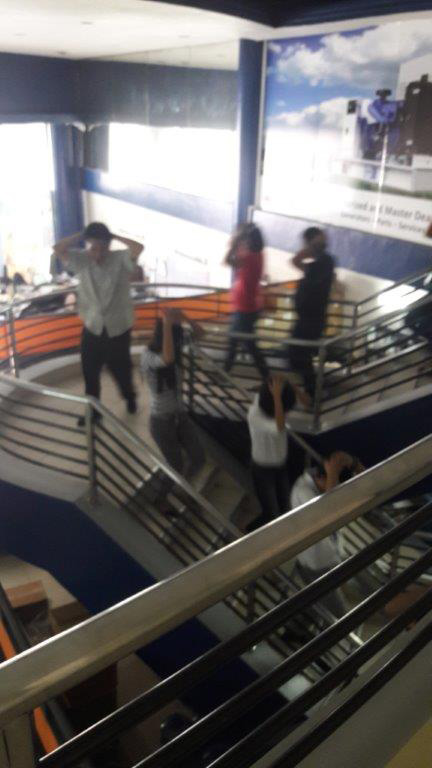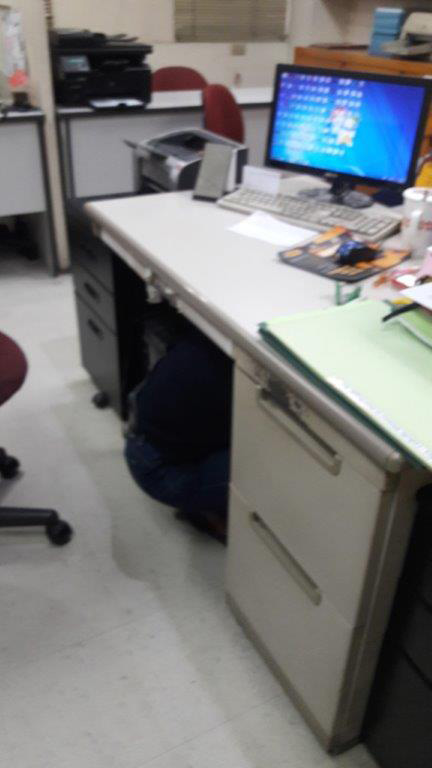 HEAD OFFICE and SHOWROOM
PowerAsia Equipment Resources, Inc.
2/F The Gallery Building,
80 E. Rodriguez Jr. Ave,
Libis Quezon City, Philippines
Tel: (632) 6371899
Fax: (632) 6356930
Website:
www.powerasia.com.ph
WAREHOUSE
No. 4 Famelara St. (formerly Tuayan St.) Tatalon, Quezon City