News & Events
PAI's CRM Seminar/Workshop
Based on the training needs analysis done last year, customer relationship management skill was identified by PAI's top management as one of the core competencies needed to be instilled in every teammate for business growth and enhancement. Customer relationship management refers to the practices, strategies and technologies that would enable teammates to hone and sharpen their mindset and character in dealing not just with customers, but with other teammates as well. With the seed-grow-harvest business model that PAI has adopted in growth strategy, CRM was valued to complement the improvement of stakeholder relationships that would eventually translate to customer loyalty and convincingly drive sales growth.
Moreover, by managing customer relations, PAI would be able to collect information on customers across various media that may include the company's website, office telephones and cellular communications, electronic mail blasting, marketing materials, and even the social media. Since emulating CRM can give customer-facing teammates detailed information on customers, purchase records, buying preferences, etc., the complete customer experience and interaction are now at the threshold of being captured and converted into reliable metrics that would certainly prove useful in guiding top management's decision-making. Yet, with all the technological advancements, Sir Naz cautioned that a CRM system without proper management can become little more than a glorified database where customer information is stored. Hence, the mindset of teammates must be suitably molded to enable the CRM tool in optimizing its intended benefits for the company.
To make the CRM seminar/workshop more energetic, a lot of engaging activities was interspersed, affording no teammate to doze off in the entire 2-day seminar that was held last 21-22 March. Jonathan O. Petalver, resource speaker and consultant of ConsultAsia imparted several key principles of customer relationship management. For one is the rational and emotional dimension of compartmentalizing the needs of a customer and how these may be directed to effect a positive outcome for both parties. Another facet of CRM is the spotting of idiosyncrasies of each customer behavior as an aptitude that was driven during the seminar through role-playing. Lastly is the accurate reading of non-verbal communications that would equip a teammate in transforming even perceived critics into acceptors and ultimately into supporters or even advocates.
The culminating activity of the 2-day CRM seminar/workshop was highlighted by a presentation from each of the five (5) groups of participants. Each group presented improvements that focused on a major positive impact on the company's customer experience. All of the presentations were dutifully acknowledged by Ma'am Menette and Sir Naz and will be given further considerations for possible implementation. Top management also assisted Jonathan in handing out the certificates of participation to each teammate that was punctuated by a lot of cheers and enthusiastic ovations to each other.
All in all, teammates from CP and PAI were regaled with Jonathan's hands-on and practical approach, as he constantly offers analogy of the CRM principles in everyday situation and activities. And no matter how seasoned a professional may be, there are still new lessons to grasp in dealing with external and internal customers, for we are basically customers to each and every one. Being considerate by learning how to empathize and be respectful of others is a lifelong virtue that can never be outdated.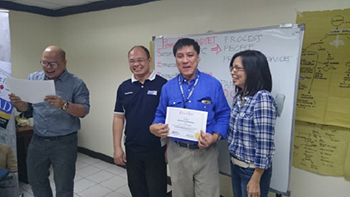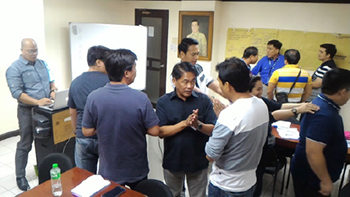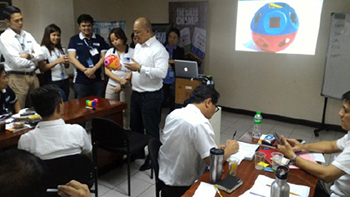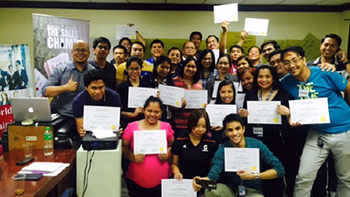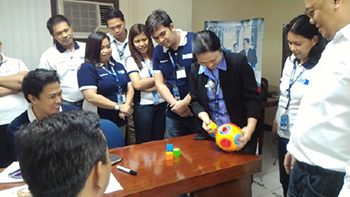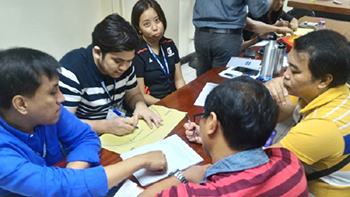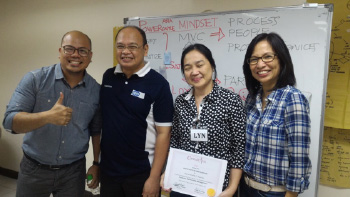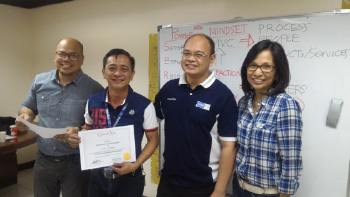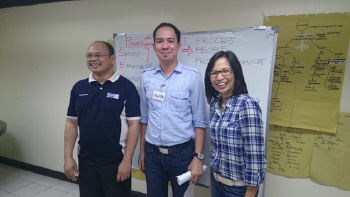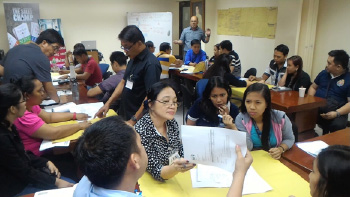 HEAD OFFICE and SHOWROOM
PowerAsia Equipment Resources, Inc.
2/F The Gallery Building,
80 E. Rodriguez Jr. Ave,
Libis Quezon City, Philippines
Tel: (632) 6371899
Fax: (632) 6356930
Website:
www.powerasia.com.ph
WAREHOUSE
No. 4 Famelara St. (formerly Tuayan St.) Tatalon, Quezon City