News & Events
POWERASIA CONDUCTED GENSET OPERATION AND MAINTENANCE TRAINING
Last 25-26 May, PowerAsia was tapped by the World ElectricalMech System Management, Inc. (WESM) to act as Resource Person for the Generator Set Operation and Maintenance Seminar. WESM gathered 21 participants from various companies for the said training that was conducted at Balay Internacional inside the University of the Philippines (UP) Diliman, Quezon City campus. PowerAsia formulated a training module that suited the expectations and training requirements of the participants.
Companies such as San Miguel Glass, Eastern Telecom, Comm. Trend, Direct Electric and government offices such as Palawan LGU and Tarlac Water District sent their respective representatives to attend the 2-day technical seminar. The batch comprised mainly of plant managers, engineering and maintenance managers, electrical/mechanical supervisors, electricians, genset technicians and even some OFW engineers who opted to undertake the seminar for their own career's growth and development.
The 2-day seminar highlighted the operations of the generator set engine system, the identified hazards and safety features in operating a generator set, its electrical and mechanical components and how to troubleshoot and perform basic preventive maintenance. Air intake and exhaust system, cooling and lubrication process, fuel intake and electronic/electrical systems were likewise included in the course outline. It was a comprehensive training that also discussed the proper personal protective equipment (PPE) necessary for operating a diesel genset. To complement the technical topics covered during the first day of the seminar, the maintenance and servicing of the alternator assembly was lengthily discoursed in the morning session of the second day.
After the lecture sessions, the anticipated hands-on exposure to an actual diesel genset was held in the afternoon of the second day of training. It was facilitated by the UP College of Statistics, represented by Engr. Amado Rozul, who graciously lent their newly-installed FG Wilson diesel generator set for the said purpose. It tremendously helped the participants in visualizing and applying the theories presented to them during the one and a half day of lecture.
At the conclusion of the seminar, the participants were grateful for the technical information and knowledge provided to them regarding the major engine systems operations and electric power generation. They even expressed their appreciation by stating how the seminar will help them in performing their daily duties to ensure the smooth-running condition and the early detection of possible troubles of their companies' generator sets.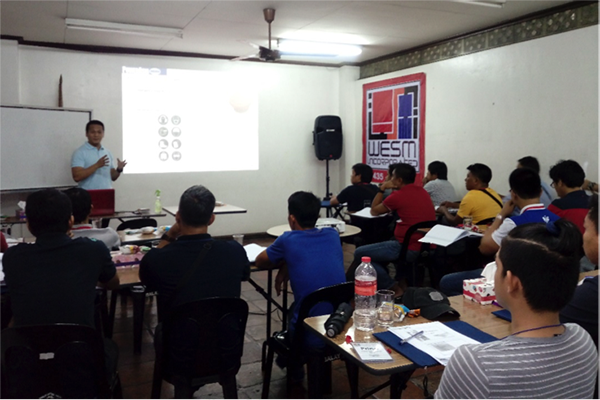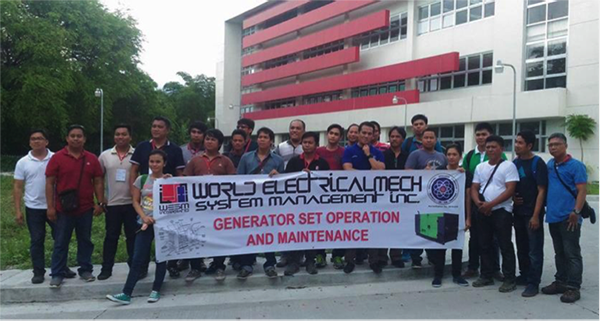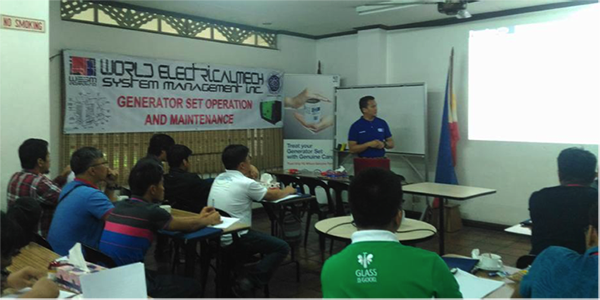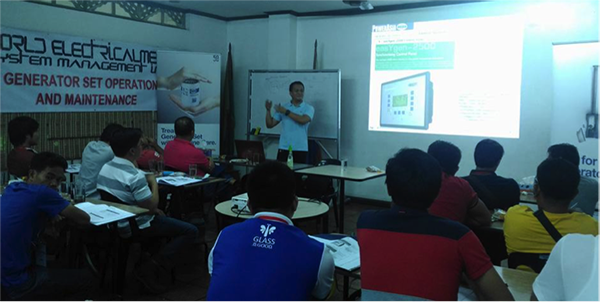 HEAD OFFICE and SHOWROOM
PowerAsia Equipment Resources, Inc.
2/F The Gallery Building,
80 E. Rodriguez Jr. Ave,
Libis Quezon City, Philippines
Tel: (632) 6371899
Fax: (632) 6356930
Website:
www.powerasia.com.ph
WAREHOUSE
No. 4 Famelara St. (formerly Tuayan St.) Tatalon, Quezon City