News & Events
PERKINS PRODUCT TRAINING
As part of PowerAsia's knowledge management and sharing, GM Naz Agawin imparted the learnings from his 5-day trip in Gurgaon, India (11-15 April) and conducted a compressed Perkins Product training to PAI's service technicians last 25-26 April, focusing on the electronic control of diesel engines. The training highlighted the latest innovations in accurately conducting diagnosis and servicing of diesel generator sets. It also underscored the key functions of the Electronic Service Tool (EST), reprogramming of the Electronic Control Module (ECM) software and configuration files, as well as the methodological approach in the analysis of faults for engines with electrical systems.
To further boost PAI technicians' confidence in dealing with customer's gensets, each of them was given the chance to reprogram/reflash a diesel genset through a prototype controller. Furthermore, GM Agawin emphasized the use of proper tools and documentation to facilitate servicing and fault diagnostics. Use and understanding of Perkins service manuals (specifications, assembly/disassembly, testing & adjustments, troubleshooting and schematics) will be essential in increasing the competency of service technicians. This initiative reinforces PAI's commitment in providing best value solutions at all times through the development of TMs' knowledge, skills and abilities as PAI strives for total customer satisfaction and customer loyalty, particularly in the after sales territory that deals with preventive maintenance and technical support.
At the end of the technical training, participants underwent a 30-item exam to gauge whether their aptitude has been enhanced and their confidence reassured. Servicing of a diesel generator set is a vital core process that top management endeavors to cultivate and improve as customers steadfastly continue to patronize PAI's products and services. To this end, upgrade of tools and resources, updated knowledge in products and innovation in services would be a consistent thrust in PAI's corporate strategy. This undertaking would certainly complement PAI's mission of becoming true partner of customers that would eventually lead to nation building with each teammate truly making a difference.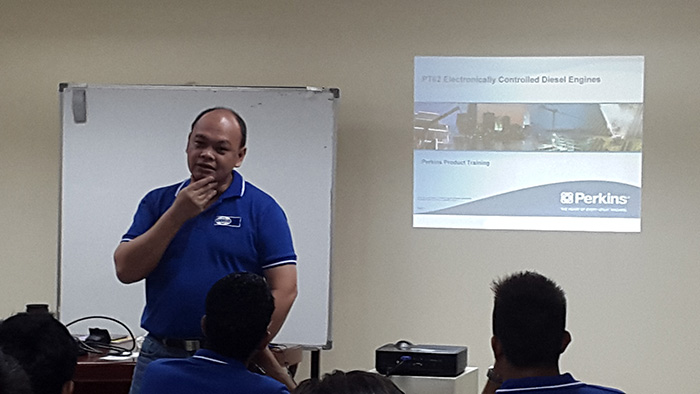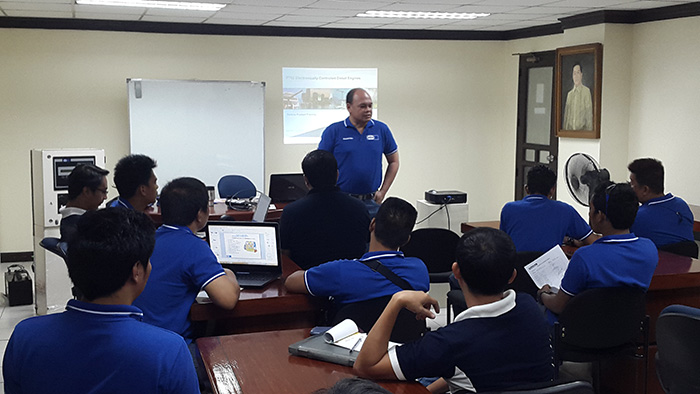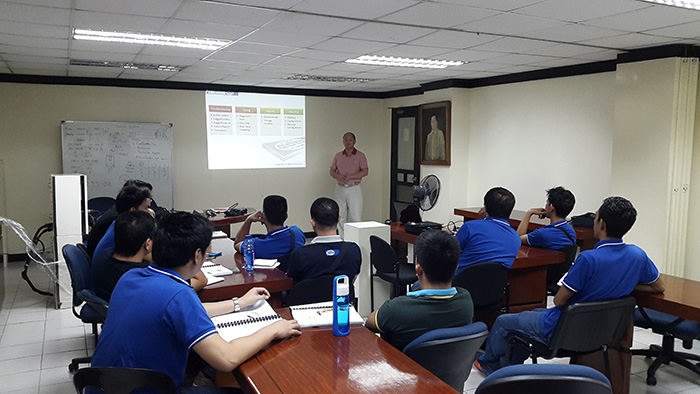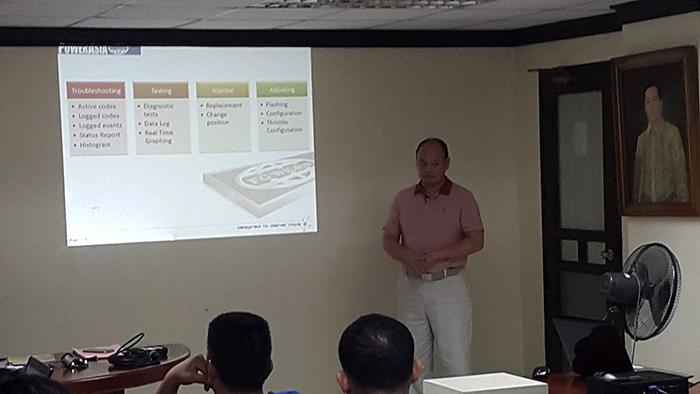 HEAD OFFICE and SHOWROOM
PowerAsia Equipment Resources, Inc.
2/F The Gallery Building,
80 E. Rodriguez Jr. Ave,
Libis Quezon City, Philippines
Tel: (632) 6371899
Fax: (632) 6356930
Website:
www.powerasia.com.ph
WAREHOUSE
No. 4 Famelara St. (formerly Tuayan St.) Tatalon, Quezon City