News & Events
PAI as Exhibitor in 37th PAWD National Convention
Last 03-05 February 2016, the Philippine Association of Water Districts, Inc. (PAWD) held its 37th Annual National Convention at Fontana, Clark Field, Pampanga. The convention highlighted a list of events to underscore the important role that water districts nationwide play for the effective management of water resources, as well as the innovations they are actively pursuing to be able to provide quality potable water to every household.
Toward these goals, PowerAsia seized the well-timed opportunity to establish more partnerships with various water districts in its quest of becoming the preferred diesel generator set dealer contributing to nation-building. As a prominent exhibitor in the 3-day convention, PAI likewise reassured its current roster of water district customers, (such as in Alaminos, Balayan, Victoria, Mangaldan, Balanga, Metro Cotabato and others) of its commitment in providing quality power solutions and product support for their FG Wilson generator sets.
On hand during the 3-day convention are various teammates from Unit Sales (Ronald, Lemuel, Marvin, Emee, and Bart) and Product Support Department (Jeff and Clayton). They handled and answered all inquiries competently regarding the functionalities of diesel generator sets, as well as after-sales (parts and service) in providing additional power for pumping and boosting water flow to ensure an adequate and reliable supply of water. As a standby power supply, FG Wilson diesel generator sets can make certain of continuous allocation of water to households even during power interruptions from the main electricity grid. They can also serve as purposeful equipment in the formulation of strategies and solutions in improving the operations and services of water districts by providing safe and potable water.
PAI congratulates the organizers of the 37th PAWD National Convention for its accomplishment in increasing the awareness of Filipinos, regarding water as a vital source of everyday life. With the success of this exhibit, PAI will be looking forward to more sales campaigns in the coming months to further bolster its operation and coverage in the diesel generator set market.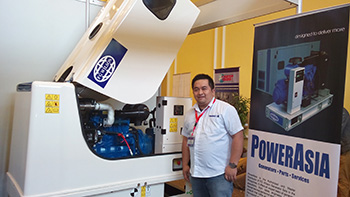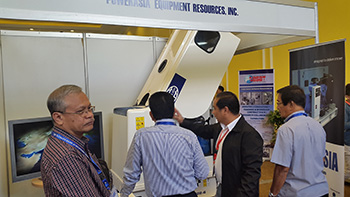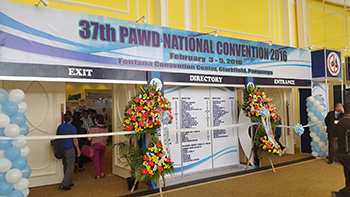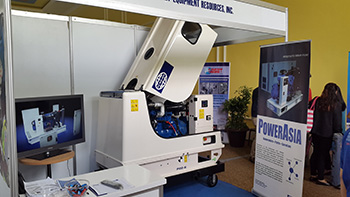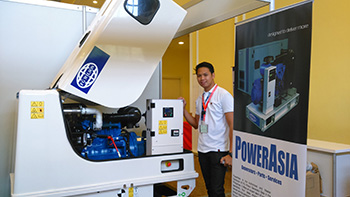 HEAD OFFICE and SHOWROOM
PowerAsia Equipment Resources, Inc.
2/F The Gallery Building,
80 E. Rodriguez Jr. Ave,
Libis Quezon City, Philippines
Tel: (632) 6371899
Fax: (632) 6356930
Website:
www.powerasia.com.ph
WAREHOUSE
No. 4 Famelara St. (formerly Tuayan St.) Tatalon, Quezon City