News & Events
Company Annual Physical Examination (APE)
Annual physical exams are a vital part of a preventative illness measure taken to ensure a long and healthy life. Well into adulthood, medical examinations become increasingly important for teammates to keep abreast of signs and symptoms that could lead to a serious illness. Nothing can replace the importance of daily exercise, maintaining a healthy weight and not smoking, especially if this kind of an attitude will be coupled by an open-mindedness for proactive consultation.
Last September 16, PowerAsia, Castle Power, Libra and Sitech underwent their annual physical examination conducted by Statelab Clinic and Diagnostic Center, Inc.--the accredited diagnostic clinic of Eastwest Healthcare, Inc. which is the company's current health maintenance organization (HMO). Being an advocate of well-being and fitness, top management encouraged all eligible teammates to undergo the periodic health assessment or yearly medical exam for the following purposes:
For primary prevention of diseases and illnesses,
To identify risk factors for common chronic diseases,
To detect diseases that has no apparent symptoms,
As a chance for doctor/medical professional to counsel teammates in promoting healthy lifestyle and behavior, and
To update clinical data records since last medical checkup.
A total of 49 teammates (30 from PAI, 11 from Castle, 5 from Libra and 3 from SiTech) were able to submit themselves to the various packages offered by Statelab. These packages range from the standard tests (CBC, urinalisys, fecalysis, SGPT & Hepatitis-B screening) to the more advanced screening that included fasting blood sugar (FBS), total cholesterol, lipid profile and electrocardiograph (ECG).
Further, this benefit is also being undertaken as part of management's thrust in promoting occupational health and safety in the workplace and to underscore the fact that human resource is the most important resource that a company should treasure. Additionally, this is a convenient chance to comply with the random drug testing that our Labor Law requires, wherein a total of nine (9) teammates were subjected to said statutory requirement.
Lastly, the easiest way to prolong life and keep healthcare costs affordable for everyone is to take measures to prevent illness whenever possible. Annual physical exams and a healthy lifestyle are two big preventative measures that is within the control of each individual teammate.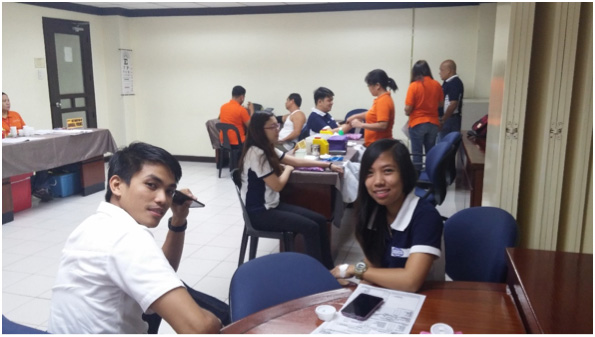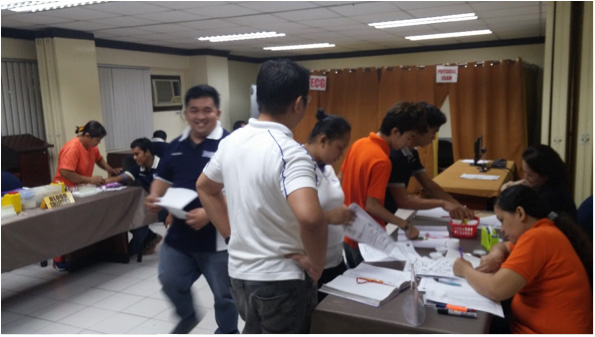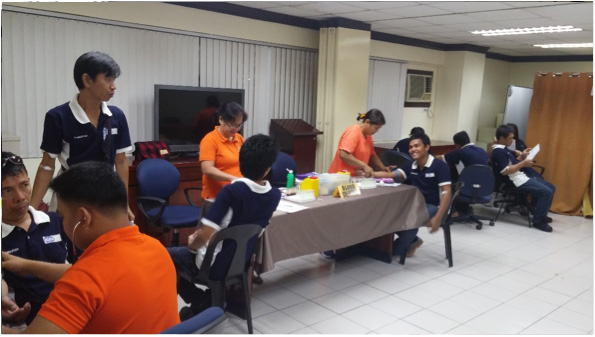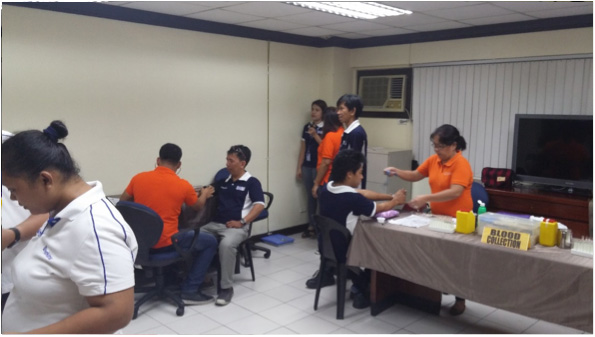 News & Events
Participation in the Second Metrowide Shake Drill
For the second consecutive year, PAI, together with Castle Power, Libra, SiTech and MUESI largely participated in the MMDA/NDRRMC sponsored metro-wide Earthquake Drill.
Perkins Product Training
As part of PowerAsia's knowledge management and sharing, GM Naz Agawin imparted the learnings from his 5-day trip in Gurgaon, India (11-15 April) and conducted a compressed Perkins Product training to PAI's service technicians last 25-26 April.
Combined Summer Outing and CSR Activities
April 29 and 30 was the culmination of some sort of a summer bucket list for TMs: singing out to heart's content, swimming in the pool with the Taal volcano at the backdrop.Full Story.
PAI's CRM Seminar/Workshop
Customer relationship management skill was identified by PAI's top management as one of the core competencies needed to be instilled in every teammate for business growth and enhancement.Full Story.
HEAD OFFICE and SHOWROOM
PowerAsia Equipment Resources, Inc.
2/F The Gallery Building,
80 E. Rodriguez Jr. Ave,
Libis Quezon City, Philippines
Tel: (632) 6371899
Fax: (632) 6356930
Website:
www.powerasia.com.ph
WAREHOUSE
No. 4 Famelara St. (formerly Tuayan St.) Tatalon, Quezon City